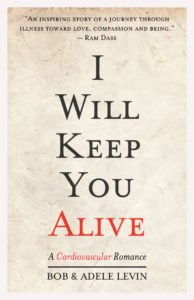 IWKYA is a jointly-written account by Bob Levin and his wife Adele of their adventures in cardio-vascular land — his as a patient, hers as a primary care giver — following his heart attacks, hospitalizations and multiple surgeries.
Ram Dass calls this volume, "An inspiring story of a journey through illness toward love, compassion and being."
$20, Signed by the authors. Please contact us for international shipping.