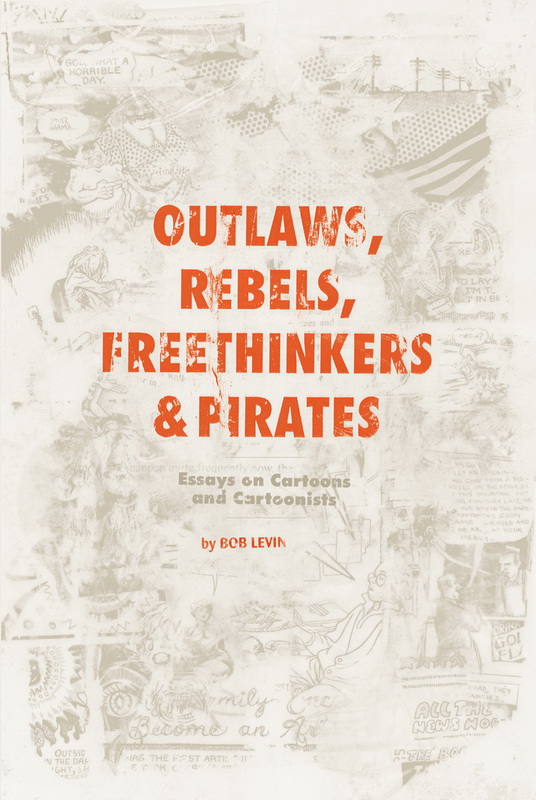 Essays on S. Clay Wilson, EC comics, Barnaby and pornography. Drugs, sex, x-rated comics and assorted madness. $20. Signed. Please contact us for international shipping.
REVIEWS
"One of my favorite collections of comics criticism and prose essays. EVERYONE IN THE COMICS WORLD SHOULD READ EVERYTHING BOB LEVIN HAS EVER WRITTEN."
Jog the Blog.
"Bob Levin is a GREAT WRITER and this is a BEAUTIFUL BOOK."
Journal of the Lincoln Heights Literary Society.
"An UNASSAILABLY GREAT BOOK of criticism…. (Levin) may be THE BEST COMICS CRITIC WRITING TODAY." Rain Taxi.
"Just about THE BEST BOOK ABOUT COMICS THAT I'VE EVER READ."
Comic Book Galaxy
"Levin is ONE OF THE MOST IMPORTANT HISTORIANS OF COMIC ART."
The Comic Book Bin
As well as…
"SPLENDID" (Three Imaginary Girls)….
"FASCINATING" (Matrix Magazine)….
"INSIGHTFUL (and) EXCELLENT" (The Job Blog)…
"IRREVERENT and THOUGHTFUL" (Mentalhelp.net)….
"OFFBEAT, HEARTFELT and OFTEN HILARIOUS." ( The List).